It is an exciting day around here! I am co-hosting my

very first

link up!
Welcome to the
Life Lately Link-up!
Here's a short glimpse of what's been going on here lately.
The hubs got an Ipad Mini for Christmas. Little E's new thing
is using the doodling app and playing the "pino" (translated piano...I keep telling her it isn't wine).
FINALLY our little city got a pottery painting place. Yes, its been a long time coming!
Last weekend we went with some dear friends (who ended up welcoming their first child into the world only two days later) on a double date. We wanted to paint something with our "Family Vision" on it to display in our house. Here's the finished product.
I made homemade yogurt for the first time!
You'll hear more about that in the weeks to come...I promise!
If any of you are my "friends" on Face Book, you maybe saw a post reading something like this,
"
making a popcorny, ooey-gooey, marshmallowy, chocoately treat for our Downton date this evening..."
This is the creation!
Basically, just a bowl of popped popcorn, mini marshmallows, and chocolate chips--made all warm and gooey by the microwave. Delish!
By the Face Book post I just quoted, your probably gathered that we're watching Downton Abbey.
Let me say this--we don't have cable and we actually JUST got a television (for a few weeks its ours). That said, we are about 2 seasons behind! AHH!! We finished the first season last night and will be boring the second on DVD from my mother this weekend ( I hope!). And YES, the Hubs has gotten rather into the show too (only don't tell him or his buddies I said that).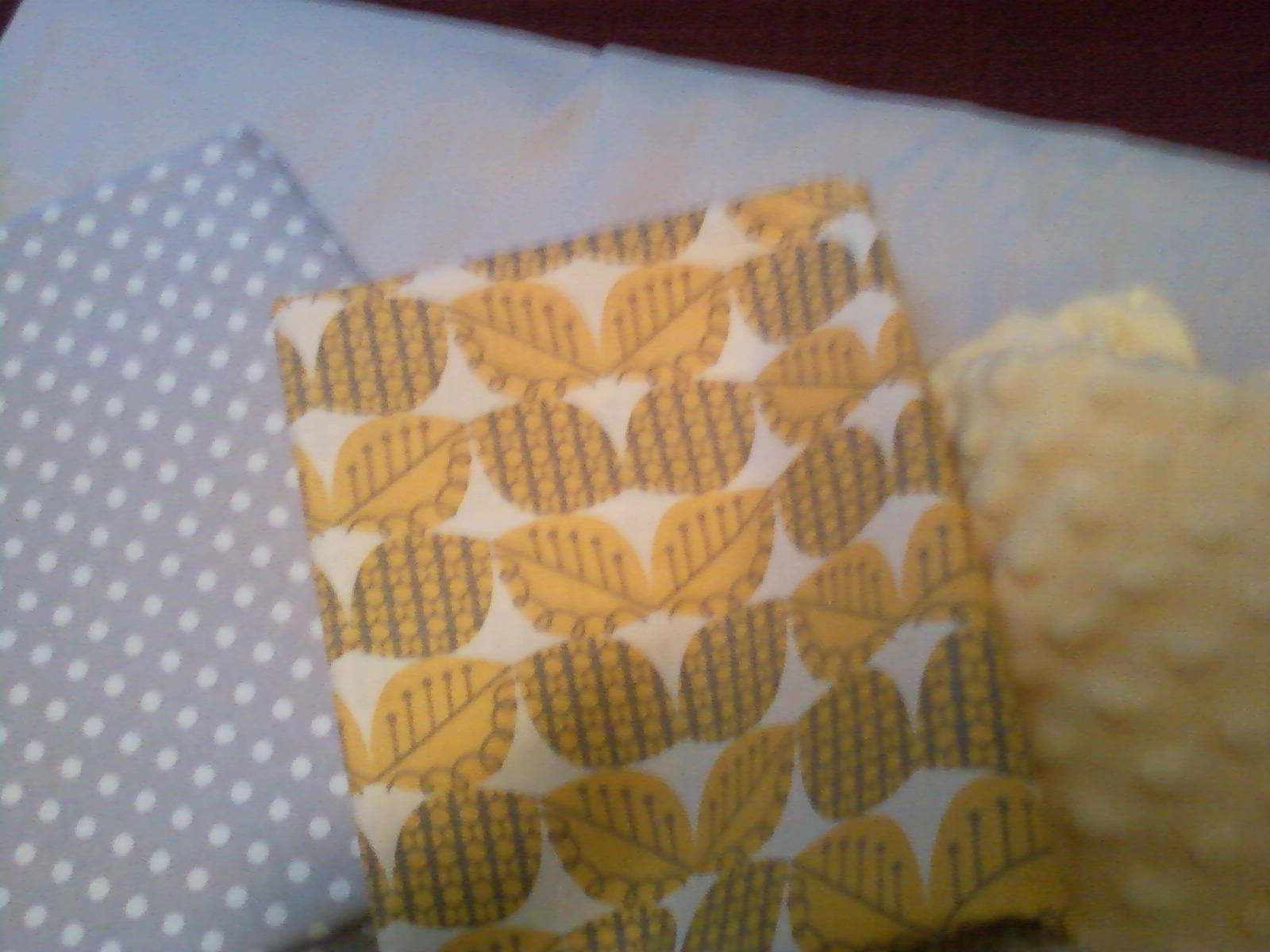 Yesterday
my sister
and I went on a little crafty shopping spree!
These are some of the fabrics I picked up for making Baby #2's crib bedding! I finished the blanket yesterday and am SO pleased with how it turned out! I can't wait to see it all together!
This may be the last thing I post, but it is the one I am most excited about!
I posted on here several times about how the book One Thousand Gifts has truly challenged and inspired me. I'm reading through it for the third time in just under 2 years! Well, ladies, Ann Voskamp came out with a DVD study that can be done with a group! We started it this week with a small group of ladies from church, and it is wonderful! I am so excited to see what the next few weeks hold for us on this journey toward the fullest life! Highly recommended if you are looking for books to add to your reading list for 2013!
Now its YOUR turn! Link up your post about your life-lately below! Here are some simple rules to follow:
1.) Follow your hosts via GFC.
2.) Follow your co-hosts via GFC.
3.) Link up your life lately posts or

any

post about your life.